Thanks to the input from Newgrounds community we are pre-releasing "Lure: The King's Gold" as portable game for Windows platform! The intention of pre-release is to bring a community of gamers together to build some maps for the final release. Our goal is to reach 50 maps, each made by a different person. And if we can manage to get more, then it's even better!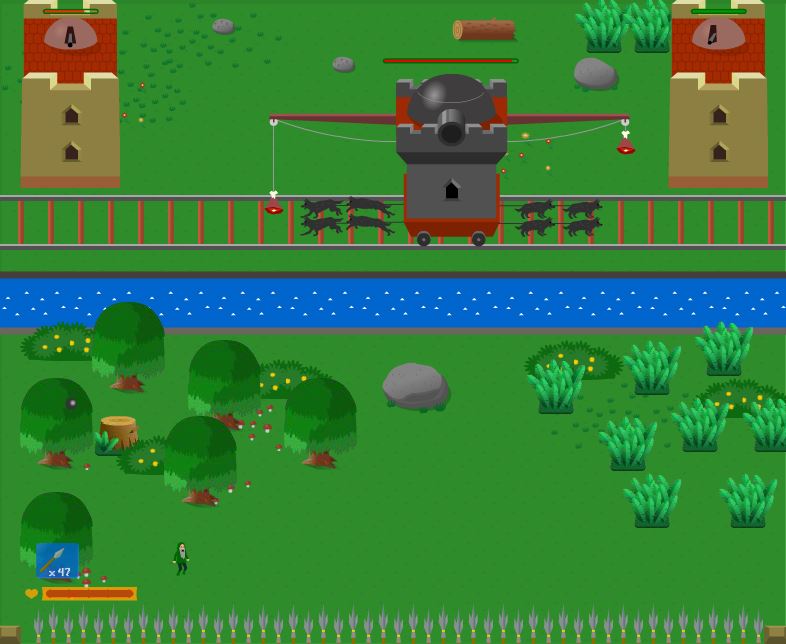 The idea is simple – we give people early access version of this game, with map editor included in the package. And we want everyone to create one map and send it to us, we will include your maps in the final release.
There are only two rules:
One map per person.
Test your map, it should be possible to beat it.
Once you've finished working with your map, press "save map" button, choose "Maps" folder and save it. And then send that file to:
[email protected] or to our Facebook page.
Here you can find more about Lure: The King's Gold
Early access version of this game can be downloaded through our mirror sites. This package includes "Lure: The King's Gold" game, level editor, one custom map and a small manifest.
Dropbox download link:
Google drive download link:
Instructions on how to build your map in the video below:
Currently we have 13 maps – 37 more to go
The final release will include all the maps that you send to us, and this game will always be free to play! Follow us on Facebook to get notified when the final release is available.