Global Game Jam is a global event focused on game development. The idea is simple – people divide into different teams and work together to create a unique game. The event starts on Friday evening. The theme of Global Game Jam is announced and the jam begins. Everyone gets 48 hours to brainstorm ideas, choose one and then make a playable game.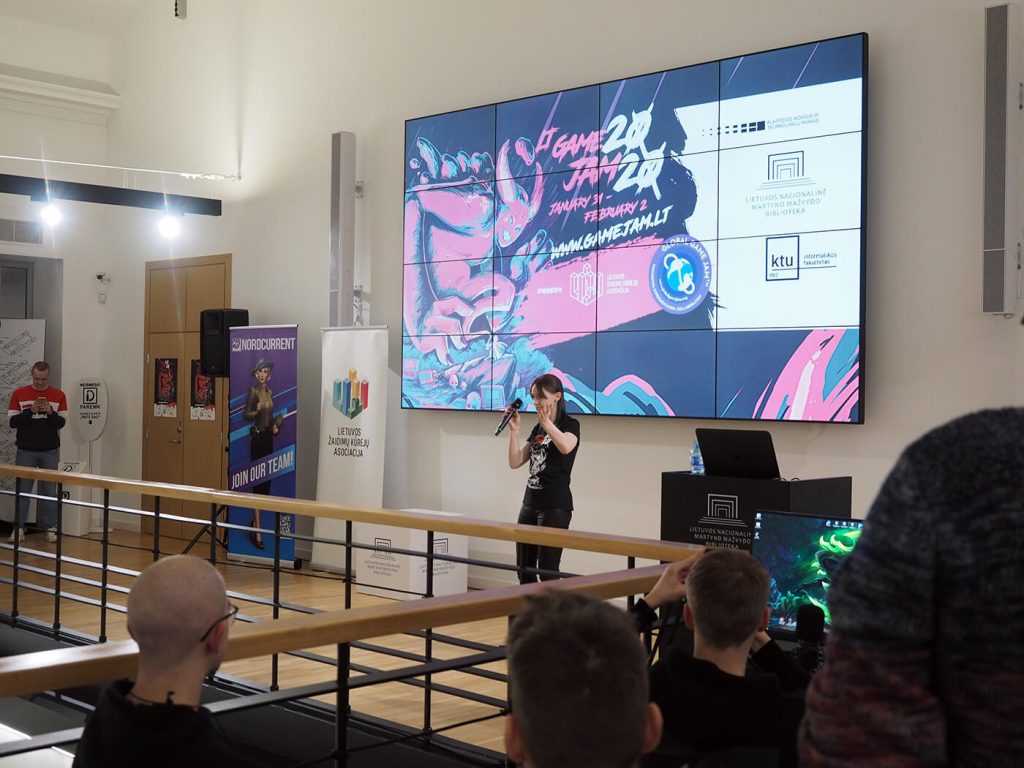 This event is organized once a year and usually takes place on the last weekend of January. First Game Jam event was hosted in 2009 with 1650 participants worldwide and now it has grown to over 50,000 people from all over the world and it's still growing. There were 224 participants with a total of 64 games submitted in Vilnius this year.
Global Game Jam 2020 Vilnius was organized by Lithuanian Game Developers Association and took place in Martynas Mažvydas National Library Of Lithuania. Official website of the event is www.globalgamejam.org
Every year I look forward to this event because I can work together with my friends and make even the craziest ideas come to life. Global Game Jam is not a competition – it's about team-work, collaboration, meeting new people and having a fun time.
Global Game Jam is not a competition – it's about team-work, collaboration, meeting new people and having a fun time.
This year as always we watched a quick introductory video, and then the theme was announced, it was – "Repair". This meant that we will have to make games about repairing something.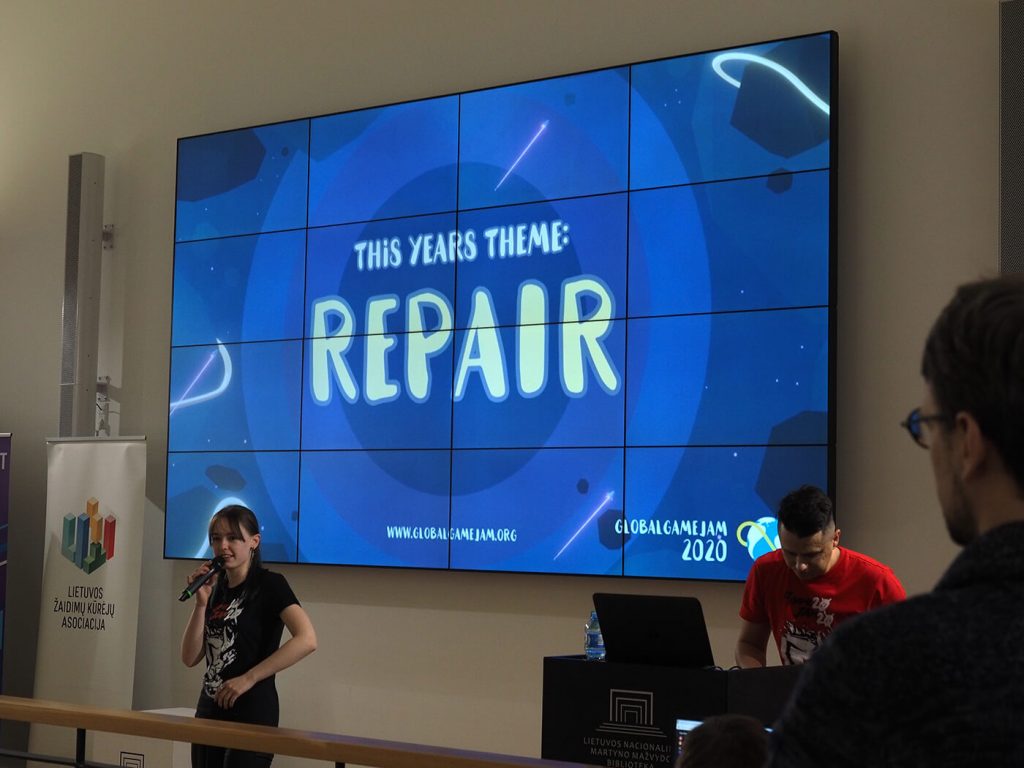 From this point forward we all were in the development stage. Each team quickly went to their tables and started working on their game ideas. It didn't take long for us to decide and start working. After everyone settled down I went for a walk around to see what others came up with. And I was amazed by how creative people can be!
Games of the Global Game Jam 2020 Vilnius
First I visited a team that created a very funny puzzle game "Fixar". The idea of this is to fix any situation either with some WD-40 or using duct tape. You will see a picture that illustrates a specific scenario and you have to choose how to fix it, if you swipe left – your choice is WD-40, and if you swipe right – you go with the duct tape.
This game stood out for me for its great sense of humor and irony. I couldn't help but notice, that the development team was very friendly and welcoming. I'm sure that they had a great time at this event. "Fixar" team had four people working together – Kristupas Stumbrys and Danielius Vargonas (programming), Laura Vagrytė (animation, 2D art) and Antanas Gudynas (2D art, game design). You can find more works from Antanas on his instagram page. More information about this game can be found here.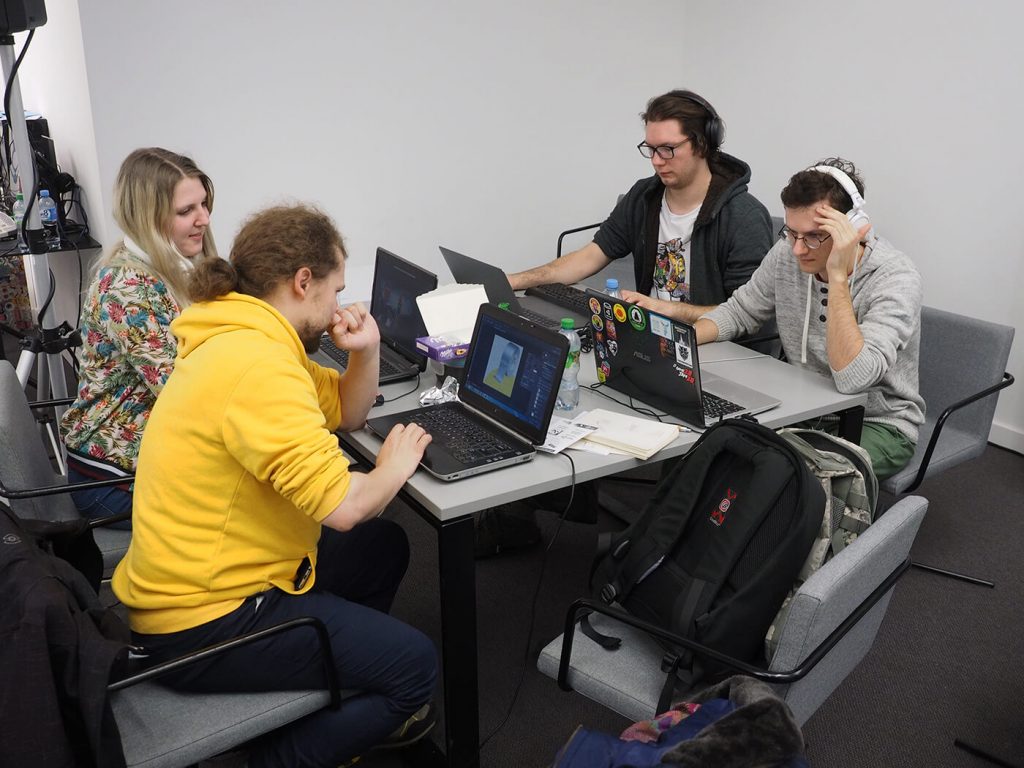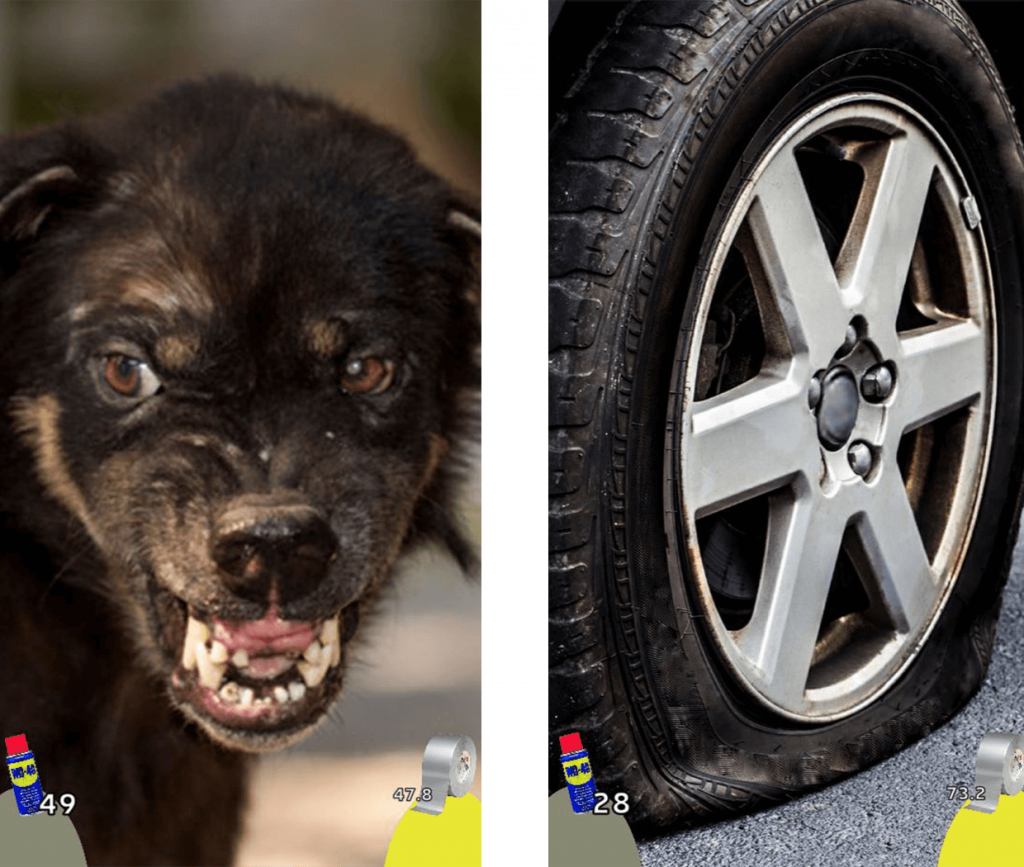 Next, I noticed the team "Top Kek" working on an adventure game "Daring Repair". This game takes you to a remote planet where your ship crashes and you have to go find some missing parts in order to fix your ship. While looking for the missing parts you get to slide down the snowy mountain and find your way through the cave. It is astonishing how this team managed to create a whole adventure game with cinematic cut-scenes in just 48 hours!
This team had six members in total: Tautvydas Mažrimas (programming), Domantas Šilkaitis (2D art), Jonas Denapas (2D art), Edvinas Borkovskij (3d modeling), Kristina Bastytė (2D art, music) and Richard Derteano (animation). More about "Daring Repair".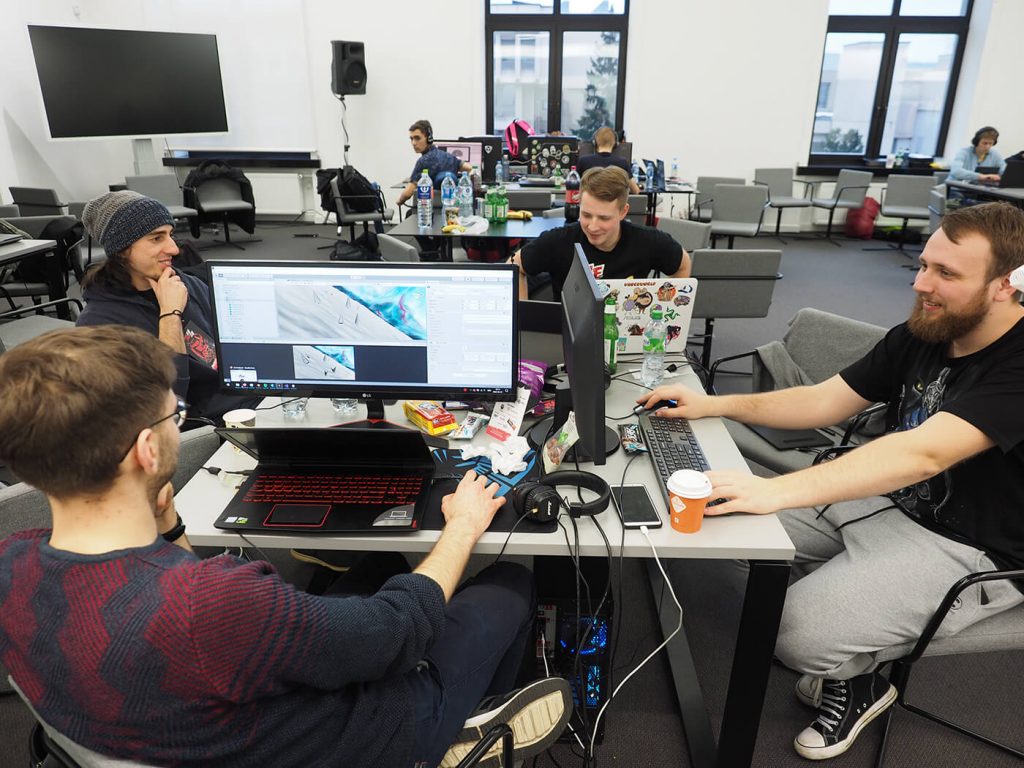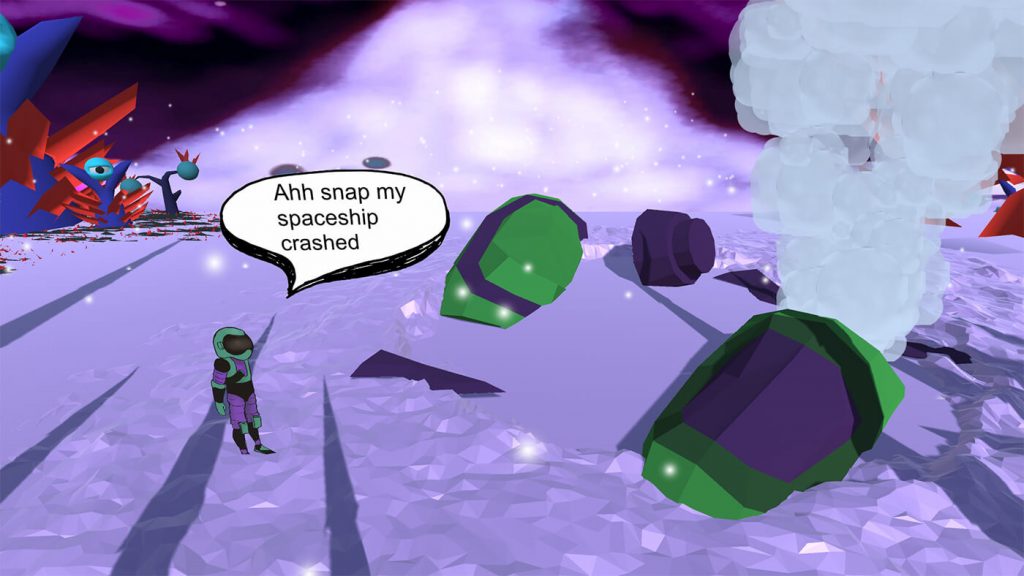 Later that day, I stumbled upon something really interesting! There was a big team of seven people developing a first-person shooter "Virus Detected!". In this game, you are an antivirus system and you have to clean the computer from viruses in a very innovative way! You have to physically enter the hardware and exterminate viruses that infected it, but beware, there is a possibility to meet a huge virus king!
While I played this game I thought this team has to be extraordinarily talented and competent to achieve this much in just two days. The game was well polished and stable, it also had really cool effects and perfectly made graphics.
"Virus Detected!" team: Eva Surv (3D modeling, level design, post-processing and video editing), Dovydas Kaunas (lead programming, VFX), Lukas Bručkus (programming), Tomas Senitelty (programming), Biko Ku (2D design), Myla Bu (writing) and Julius Ragaišis (3D modeling and animation). More about "Virus Detected!".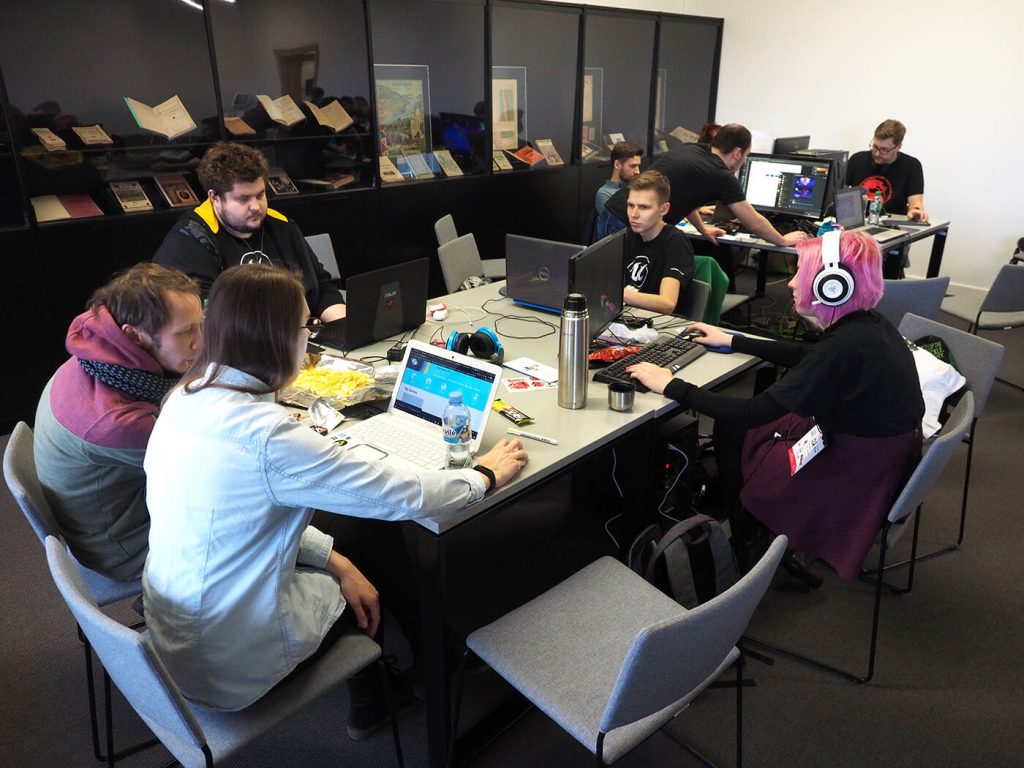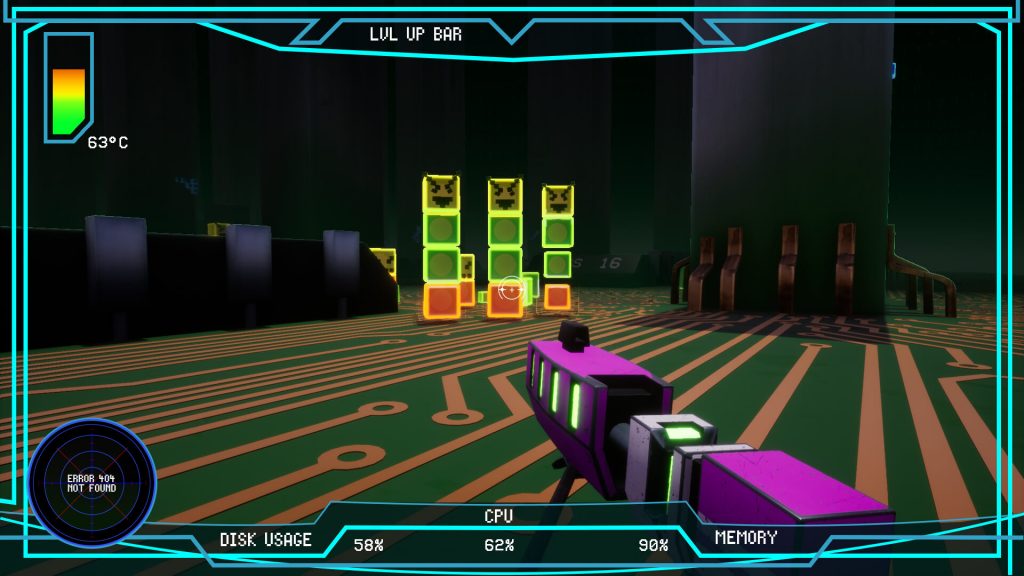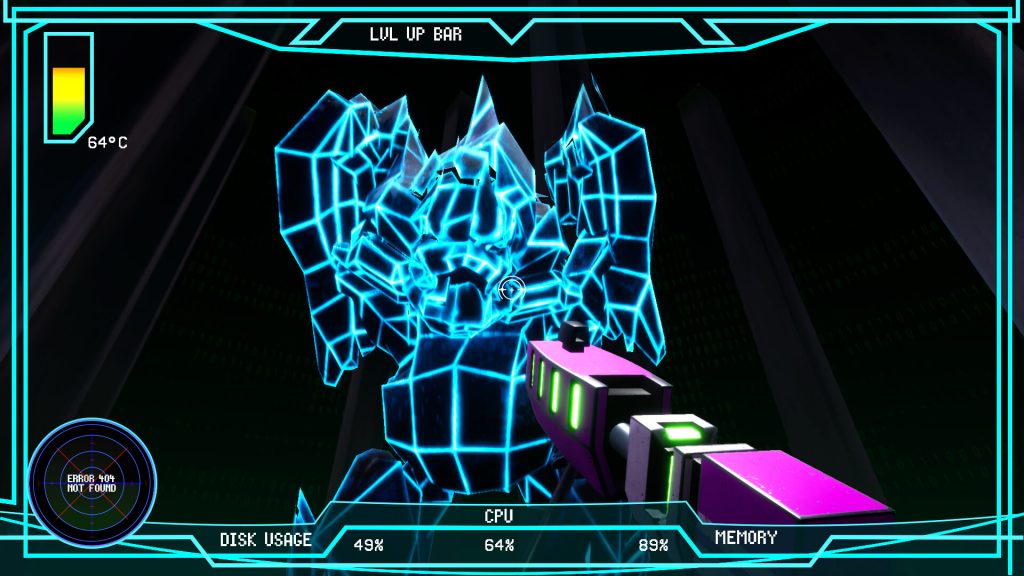 "Virus Detected" video trailer:
Later on, I found a team that was building a puzzle platformer game "Awkward Bob in the Planks of Destiny". Its main character is stuck in hell and has to fix bridges to build his path to the surface. This game has a nice parallax background effect, and the team put a lot of effort into it. This game has an awesome custom made soundtrack.
This game was created by Eimantas Kiseliovas (music), Mantas Samaitis (animation, sfx), Elena Bartaškaitė (art), Lukas Ptakauskas (programming), Gytis Barkauskas (programming), Ignas Barkauskas (idea, level design).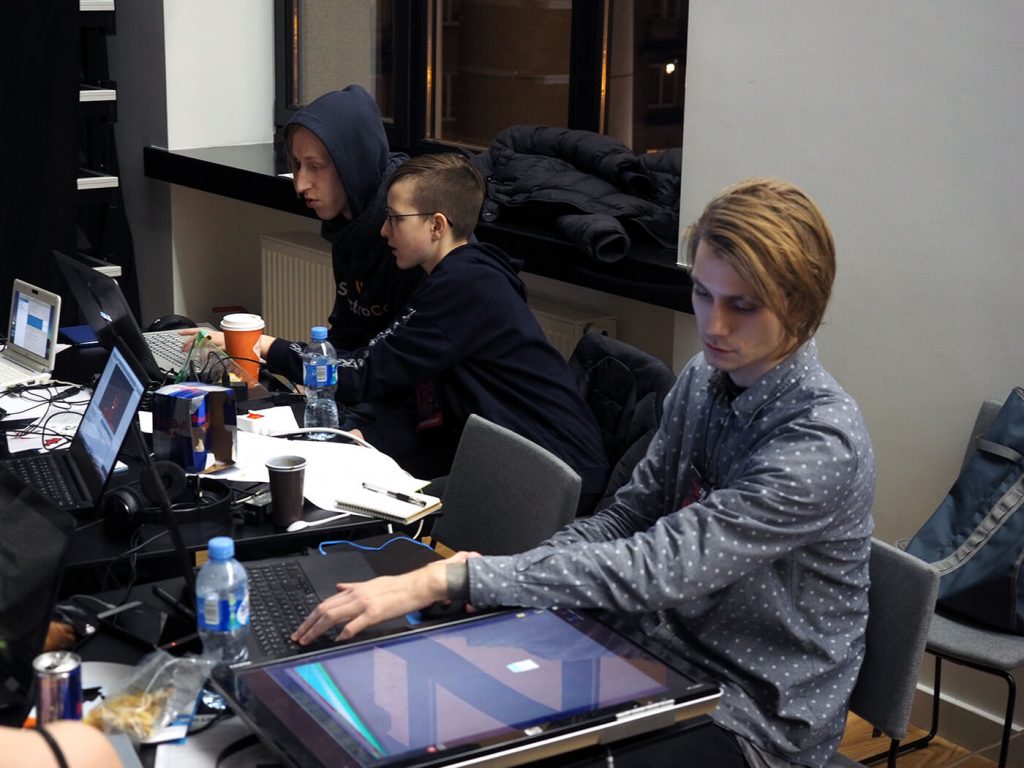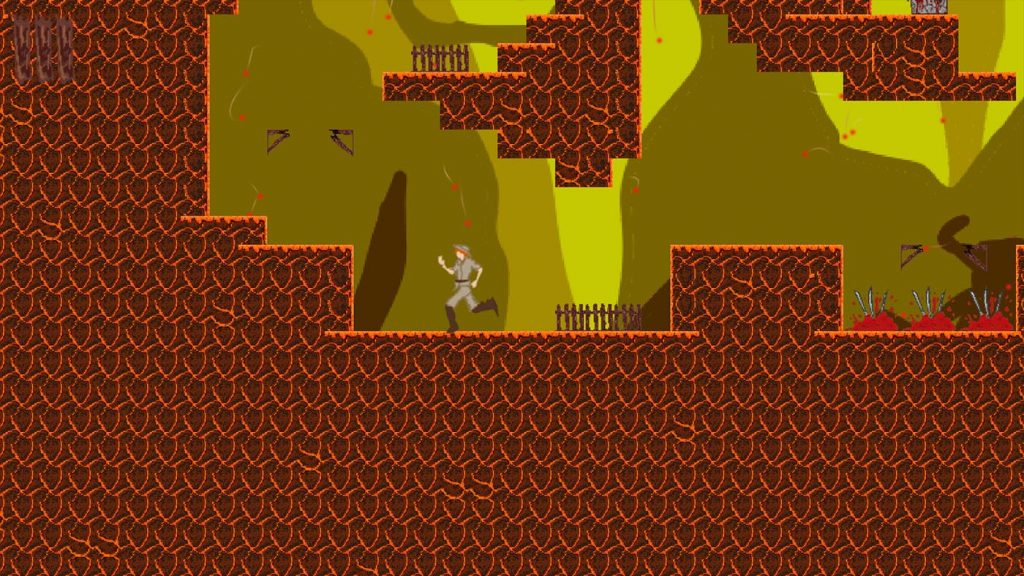 As I was walking past some teams, observing the participants, I noticed a small, low-poly model of the earth and it quickly drew my attention. The game is called "Save a Planet". The main idea was that it's not gadgets that need to be repaired, it's time to start fixing our own earth.
In this game, you have to fix planetary problems with the natural force of nature. It may be water, fire, earth or wind. It's a simple but really appealing and well-made game.
Team members: Artur Brodovich (art), Daniil Bondarenko (code) and Artiom Vostrenkov (animation).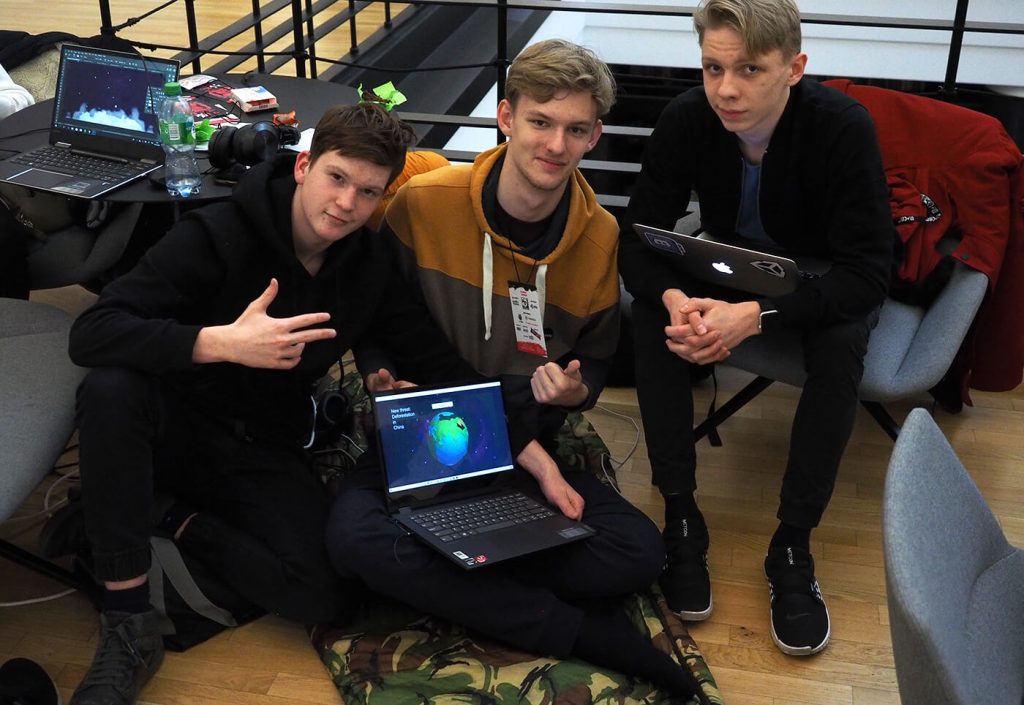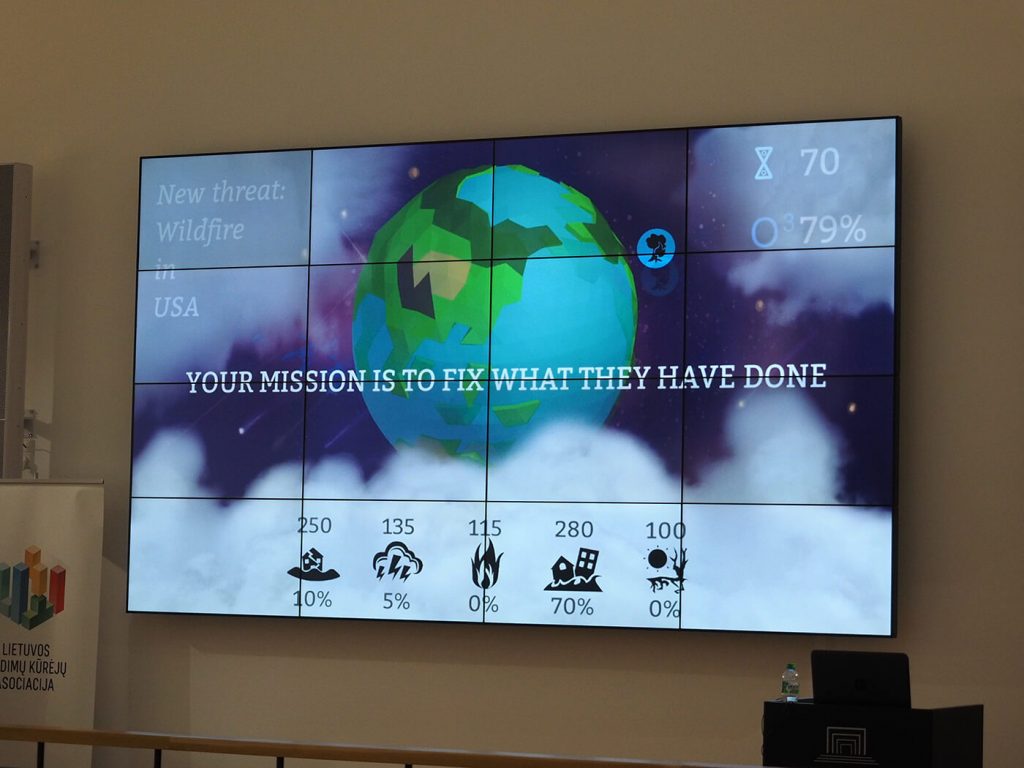 Speaking of action, the game "Fort Fall" caught my attention. "Drem Tem" had only two members, but both of them were so good at what they were doing that they managed to create a fully polished game in just two days.
Looking at the gameplay, there are two separate island forts and you have to throw lighting bolts at each other. The player that manages to destroy the opponent's fort wins. Overall, this is a very strong Global Game Jam entry.
The team: Jokūbas Bernotas (3D art) and Evaldas Zmitra (programming). You can read more about this game here.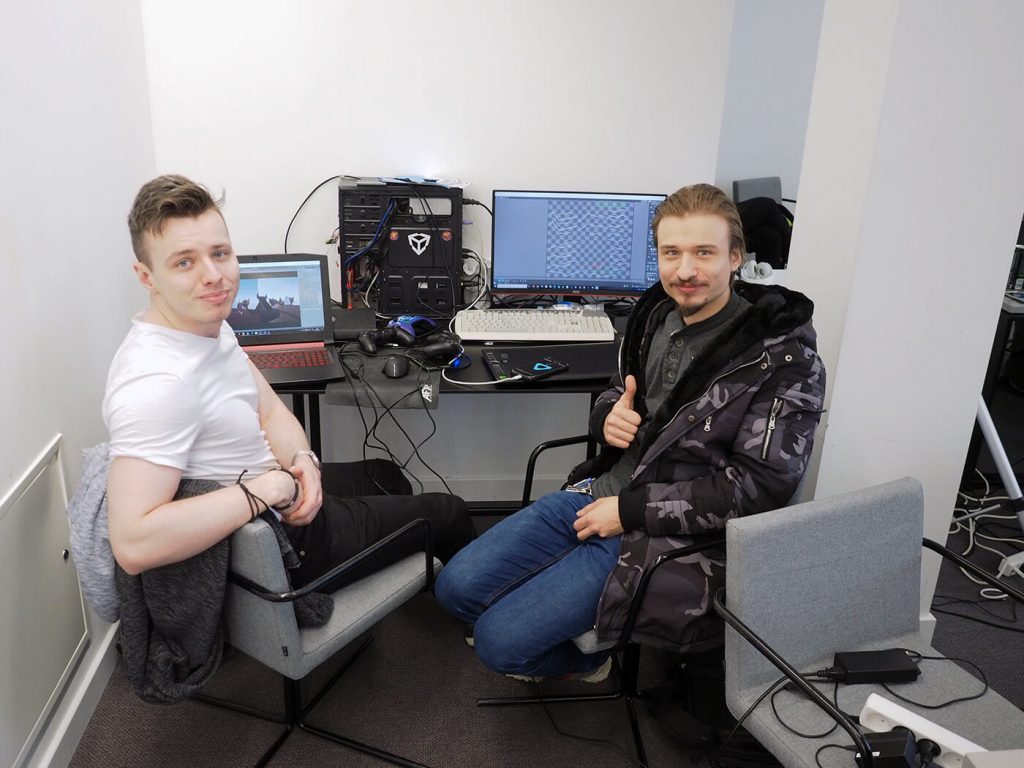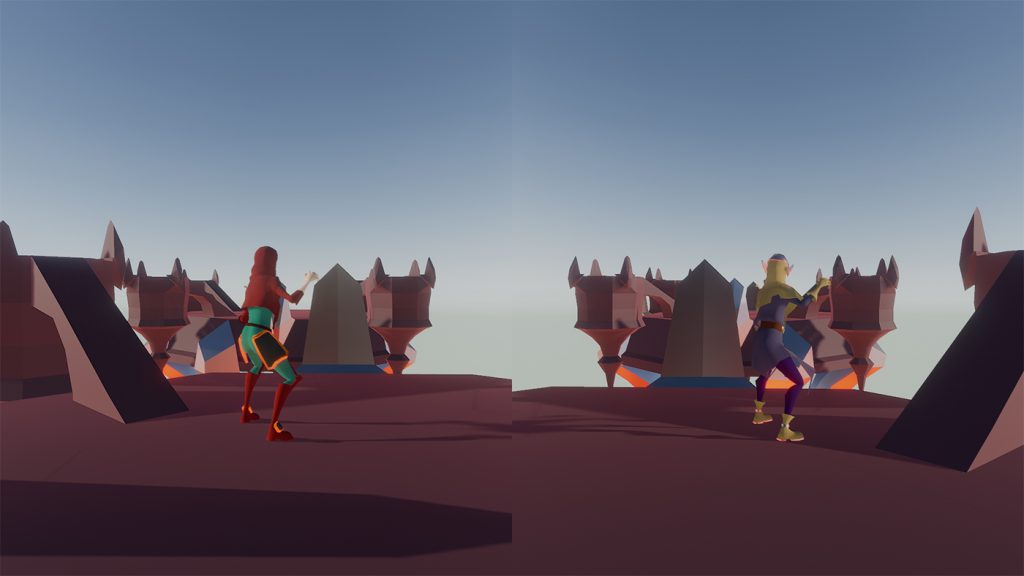 Our neighboring team – another creative team of two, has created a game "The Roof Is On Fire". Here, you are a firefighter in a burning building, and you have to extinguish fires, clear rubble and overcome other obstacles to save the people stuck in the building. You can play this game as a fire extinguisher or as an operator who has a map of the building and is telling extinguisher where to go.
"The Roof Is On Fire" is a top-down action and puzzle game. I have to say – its perspective was superb! The game is professionally made and while it's made in 2D, it gives a feeling of 3D space.
This game was developed by Adomas and Vytautas. More about this game here.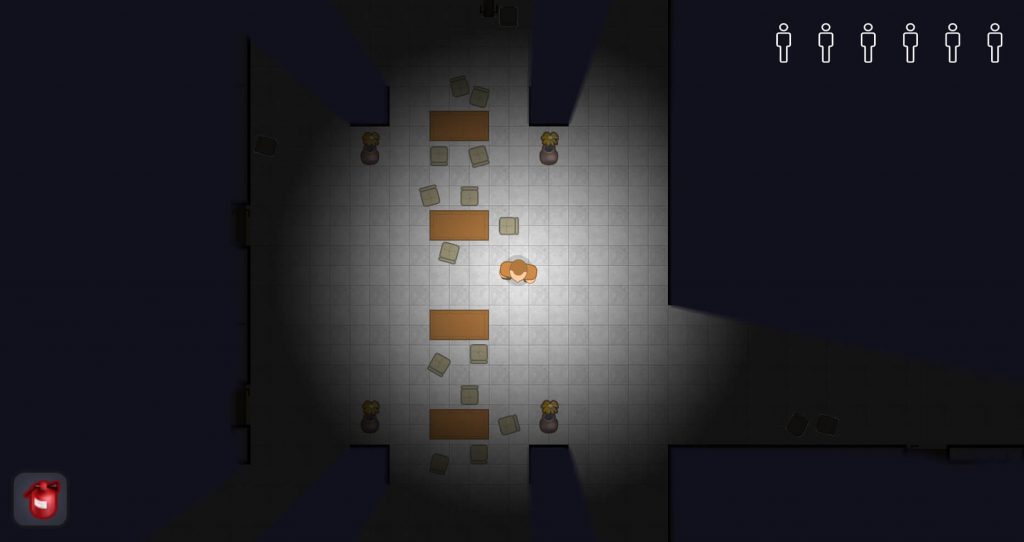 Finally, the team that I am very happy to be part of – "Nespėsim" (eng. We aren't gonna make it). We could write another blog post about the origin of this name, but this time, let's talk about the game that we made.
The game title is "Deadline Duel" and it is a two-player battle game. The story revolves around an old mansion, where there's a fierce modern overseer, who wants to renovate the mansion into a new shiny restaurant. He is absolutely certain that the whip is the best tool to ensure efficiency, so he whips his employees to make them work faster. However, there are two ghosts that live in this mansion, and they will do anything to stop the renovation process. The smaller ghost is capable of taking over the bodies of the workers, so he does exactly that and makes the workers stop working. But the overseer is aware of it and uses his whip to force the ghost out of his worker's bodies. If the smaller ghost can delay the construction long enough, his older brother will be able to transform into his true form and destroy everything that overseer and his workers have done.
This year, our team had six members: Greta Syrnickė (2D art), Erik Martiševski (sounds and music), Tomas Činga (programming, visual effects), Pavel Syrnicki (animation, visual effects), Justinas Jažauskas (2D art) and Paulius Jažauskas (programming). More about this game here.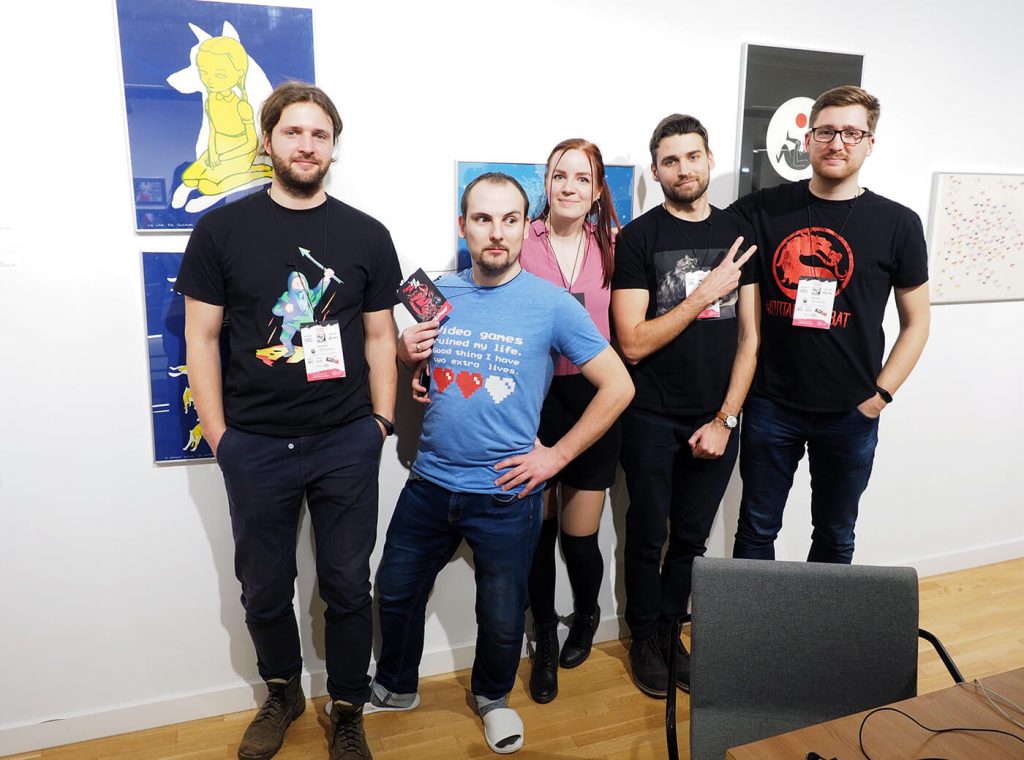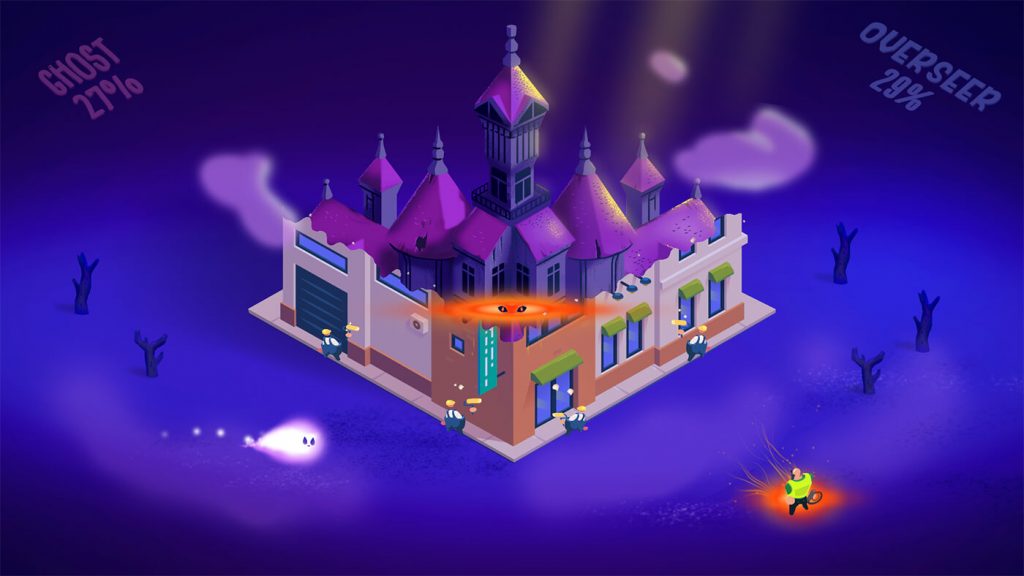 Sadly, I didn't have enough time to visit each team, because there were too many of them. Below are some screenshots from developers that I didn't interview.







Generally speaking, this was one of the greatest Game Jam events. There were a lot of friendly and creative people, many games were made and I noticed that the quality of games increased a lot. Notably, the industry of game development in Vilnius is steadily growing.
Global Game Jam 2020 Vilnius was sponsored by Nordcurrent, Estoty Vilnius, Unity, TutoToons, TeleSoftas, Pušku Pušku, Barley Bros, Akvilė.
If you liked this article, follow us on Facebook to get the latest updates. If you have any questions feel free to contact us via email: [email protected]