Bricky Boy is a combination of brick-breaker and pinball genres, represented in a very original style of handheld gaming consoles from the '90s. Combined with a 8-bit soundtrack, this game will let you enjoy the genuine feel of the long-gone gaming computers.

Bricky Boy video trailer:

Gameplay:
Hit the ball – break all the bricks on the screen, reach the highest level and score, simple as that.
The interesting part is that this game borrows some elements from Rogue-Like genre. You have to go through randomly generated levels, fight bosses, collect powerups, earn coins and find keys to unlock deeper secrets.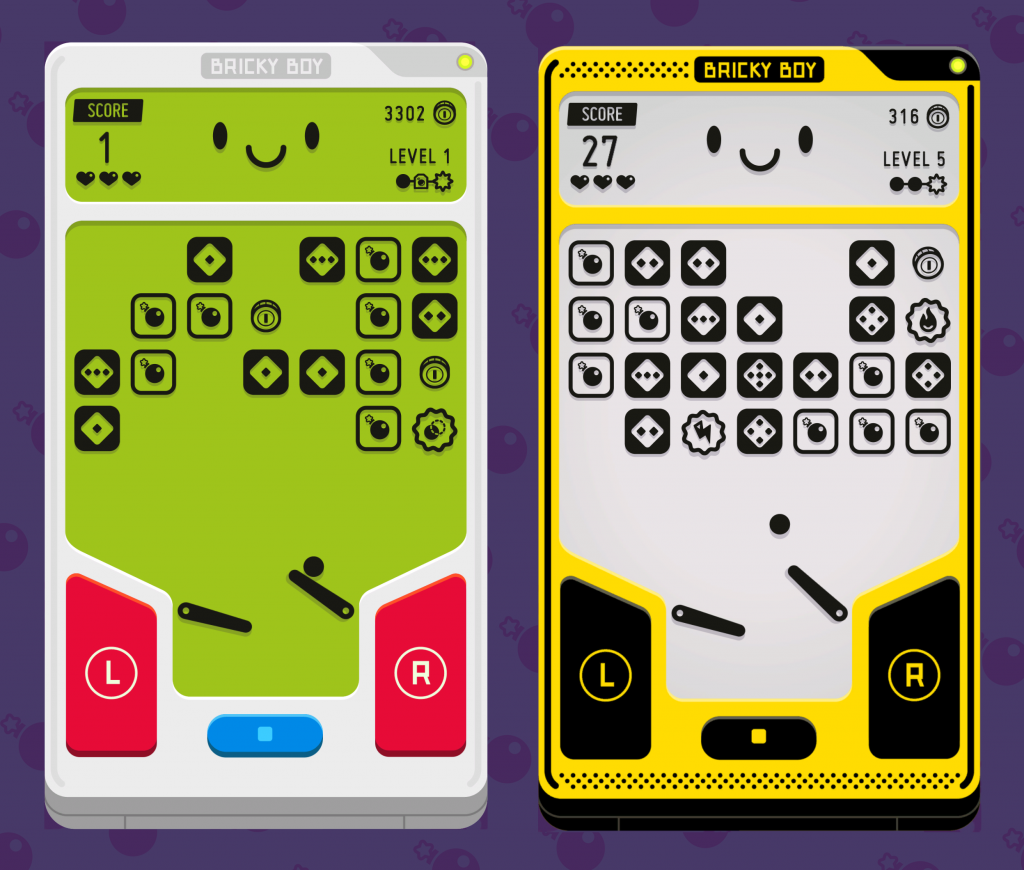 Boss fights:
Occasional boss fights are integrated into the sequences of levels, they will drop some coins or a special item once defeated.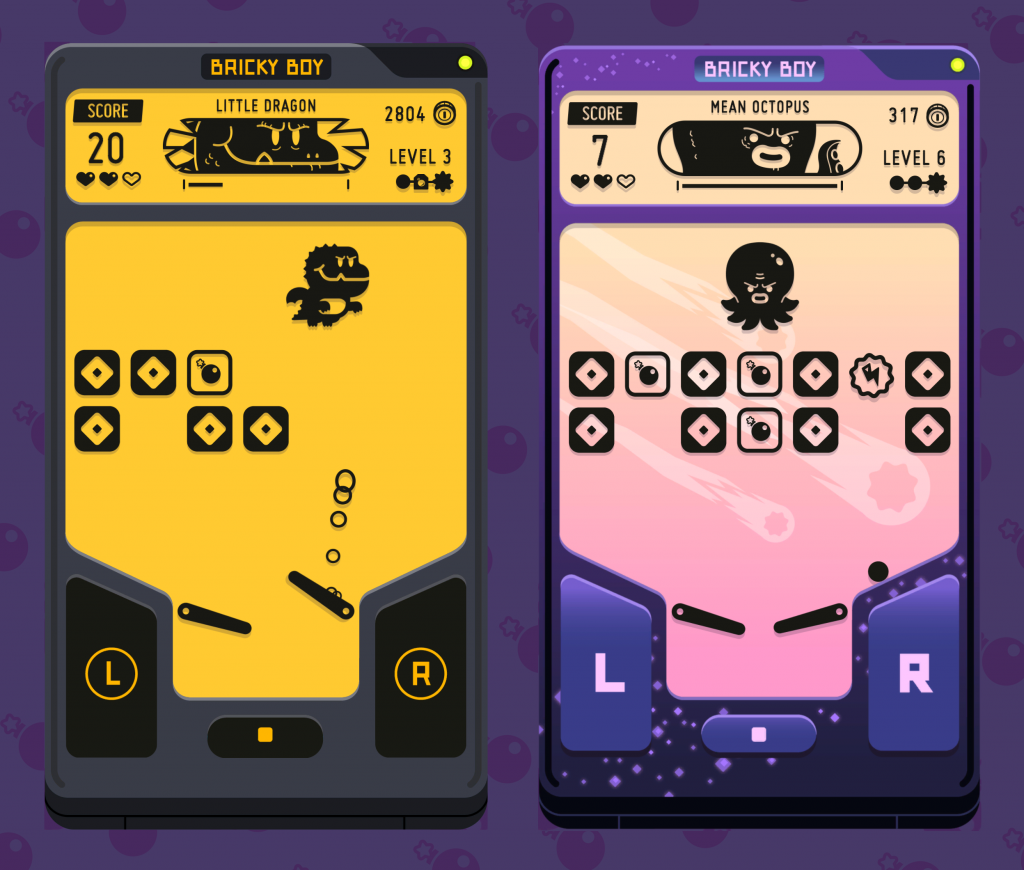 Power-Up cards:
Collectable Power-Up cards will encourage you to come back and keep playing. Power-Ups alter the gameplay and bring more strategy to it. Each of them will help you reach higher levels faster.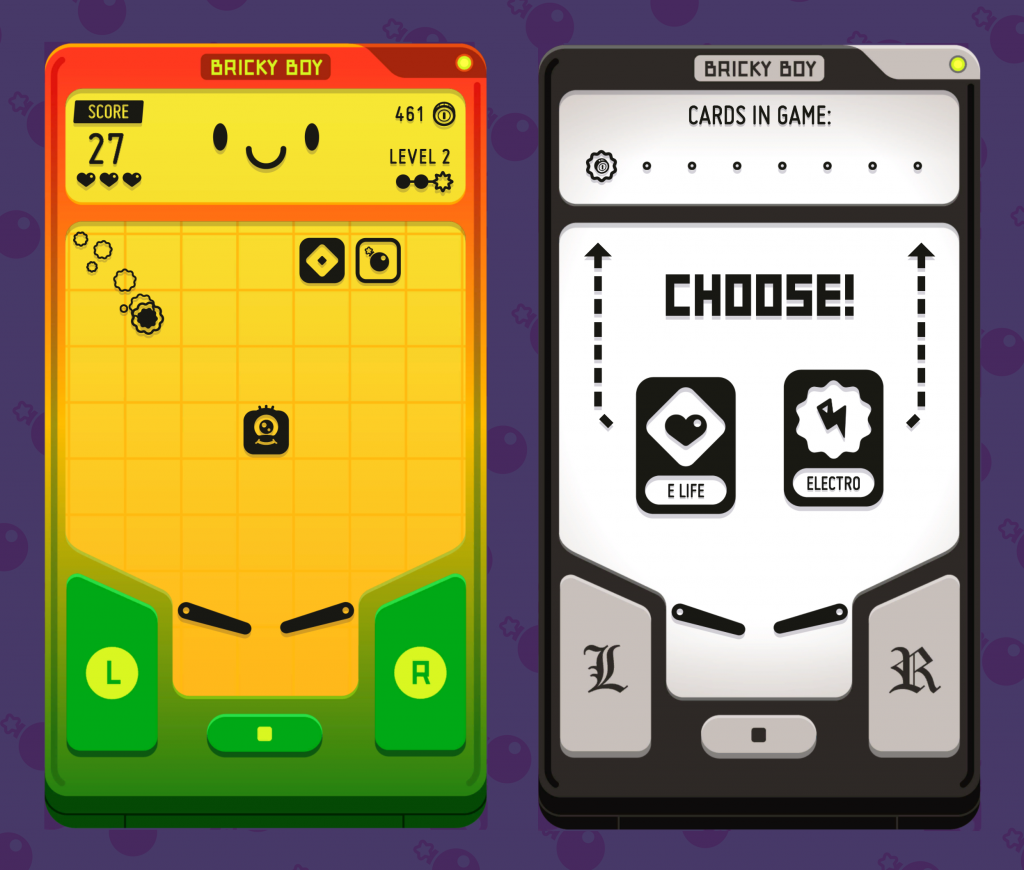 Special quests:
In this game you can unlock special quests. Quests are an easy way to earn more in-game coins.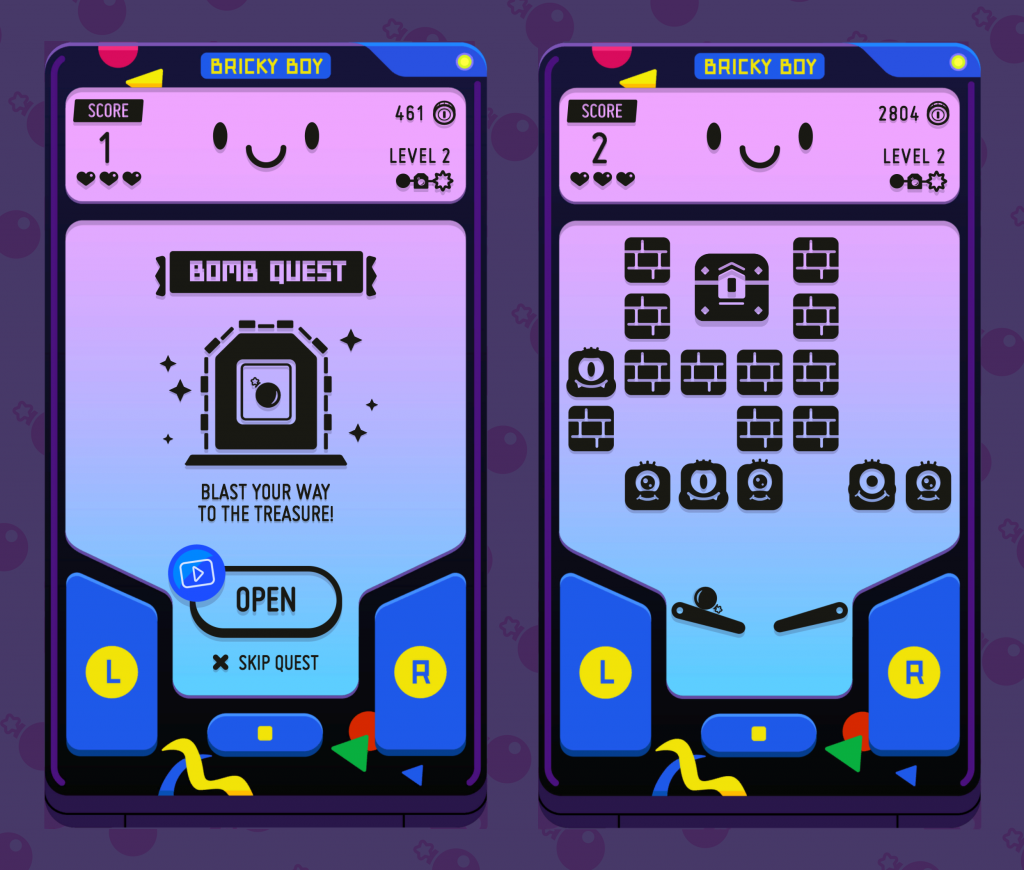 The dragon:
The final attraction are the secret keys. Sometimes, after defeating a boss, you will get a key. Collect 5 of them and unlock a special door. Behind the door lurks a mighty dragon, which will give you unique and valuable item once defeated.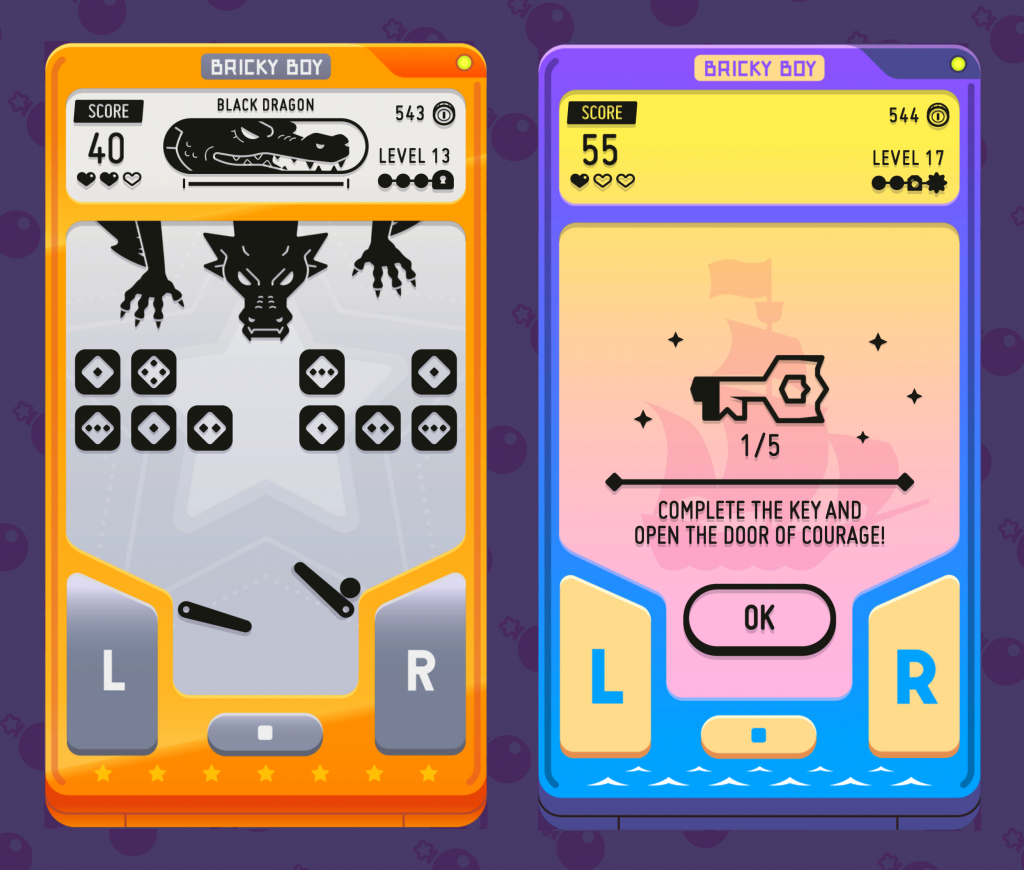 Customization:
You can spend the coins you collected while playing the game in the Bricky Shop. Here you'll find special skins which will change the feel of the game dramatically.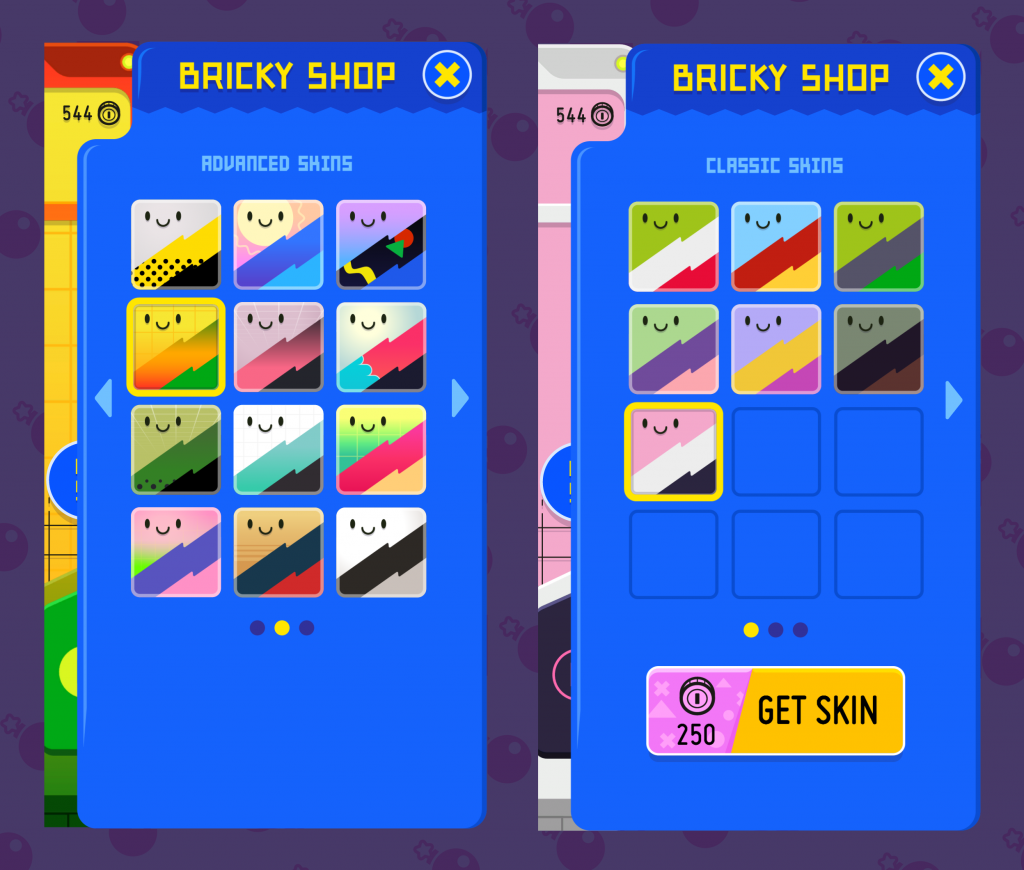 Our aim was to make Bricky Boy a refreshing experience, which is easy to pick up and play without any hassle.
You can read more about this game here.
This game is available for free on Play Store and App Store:

If you like our games, please follow us on Facebook and Instagram to get the latest updates.